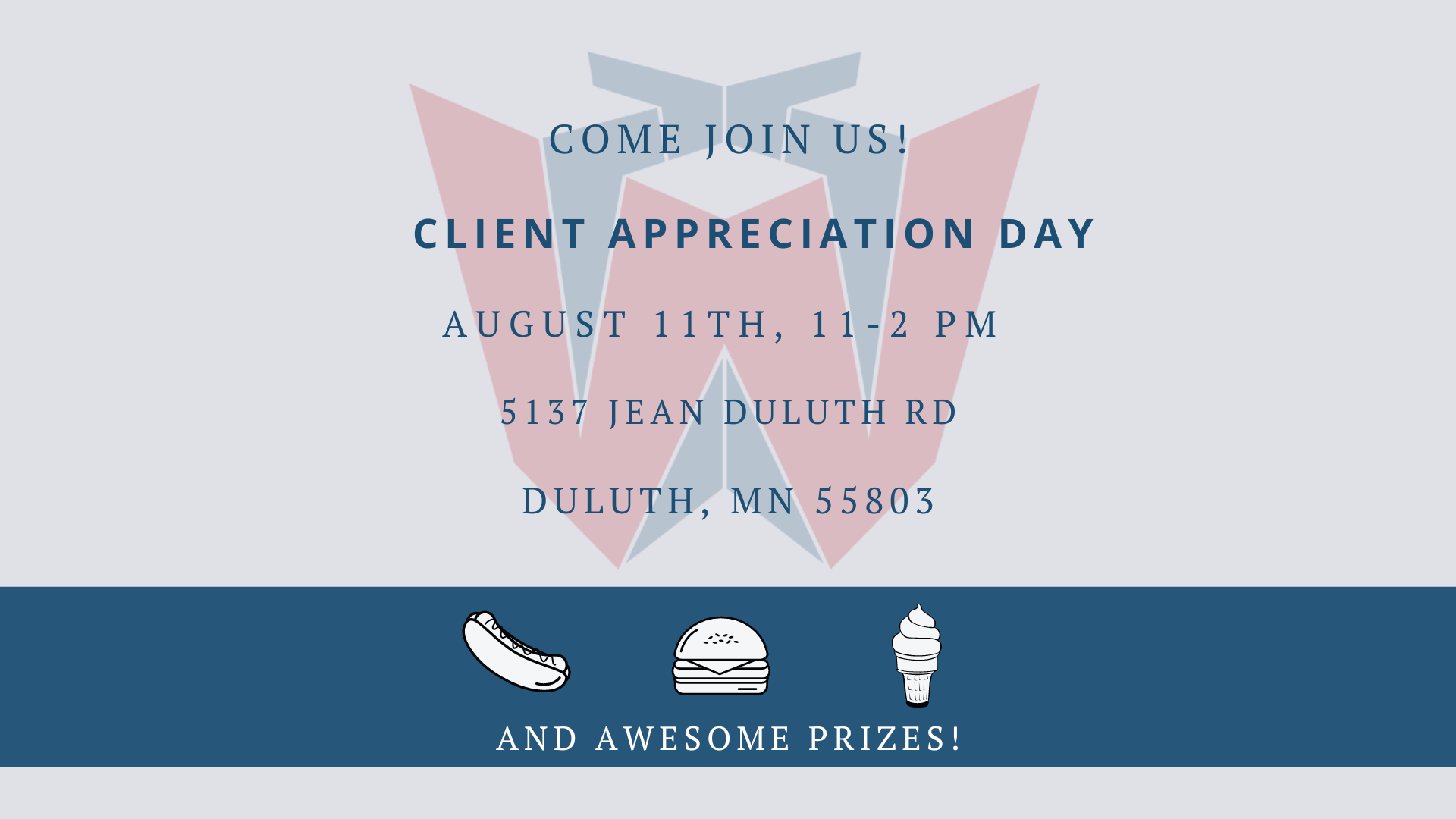 Is it time for the Duluth Client Appreciation Day already?! You betcha!
This year's client appreciation event will take place on August 11th from 11-2 pm at the Duluth office. This event is an opportunity for us Wescomers to say a grand "Thank You" to all of our amazing clients. Come enjoy some free food, win some awesome prizes, meet some Wescomers, and get a tour of the BRAND NEW panel shop! 
Last year's event was such a great time, and we cannot wait to do it again this year! So, get ready by making sure to mark your calendar for this memorable event. We can't wait to see you there!
If you'd like to learn more about what we do or have any questions about this event, please contact us at (218) 724-1322.
#wescom #clientappreciation #clientappreciationevent #event #thankyou #thankyouclients #freefood #icecream #opportunity #duluth #duluthmn #mn #minnesota #energizingamerica