Our History
Wescom Energizes America through providing skilled and experienced electricians, automation technicians and mechanical (roustabout) labor to many industries. We provide service to the oil and gas, mining, utility, municipal, and other major industries. Through our three service departments of Electrical, Industrial Controls, and Mechanical, Wescom is able to ensure our clients' production never stops.
We got our start in 2001 as a residential contractor in Rapid City, SD. When the 2008 housing crash occurred, we ventured into the oil and gas market in the Bakken, an oil rich region of North Dakota. By 2012 it was clear that industrial work – especially that of oil and gas – required its own company. In 2013 ownership changed hands and Wescom was borne out of the old residential company which stayed with prior ownership in Rapid City, SD.
Since 2013 Wescom has been able to define its vision of Energizing America. We believe by following four simple core values of Serving with Integrity, Building Customers for Life, Empowering People, and Creating Opportunities, we will continue to ensure that our industries continue to operate in a safe and reliable manner. We believe strongly in keeping production as a key focus for our clients while holding safety in a high standard.
From the Bakken region in North Dakota Wescom perfected our systems and way of doing businesses operating out of Watford City and Williston, North Dakota. We expanded into the Permian oil field in 2017 (Carlsbad, New Mexico) where we provide all of our service offerings. Headquartered in the industrial region of Duluth, MN, Wescom continues to expand and serve our clients in and around the Twin Ports region. Our entire team is committed to going wherever we need to in order to continue to Energize America.
Build Customers for Life
The customer is at the forefront of all that we do so that they become as committed to us as we are to them. We strive to help the customer succeed.
Create Opportunities
We never stop learning or teaching so that everyone has opportunity to further their knowledge. Through programs and training we move forward together.
Serve with Integrity
We serve with accountability and responsibility at all times and with an open and honest approach. We do the right thing when no one is watching. We do what we say.
Empowering People
We are empowered to make decisions that produce the greatest benefit. We trust that in all situations, we took the right approach at that time.
Shane Stolp, CEO
Shane has been with Wescom since becoming owner in late 2013. As an engaged and active CEO, Shane continues to motivate and lead all of our teams and is often found in the field working alongside our team. As a graduate of the University of Minnesota with an Accounting degree, his knowledge of finance and experience with operations has been a critical part of our success. Shane enjoys spending time with his family, biking, skiing, and skating.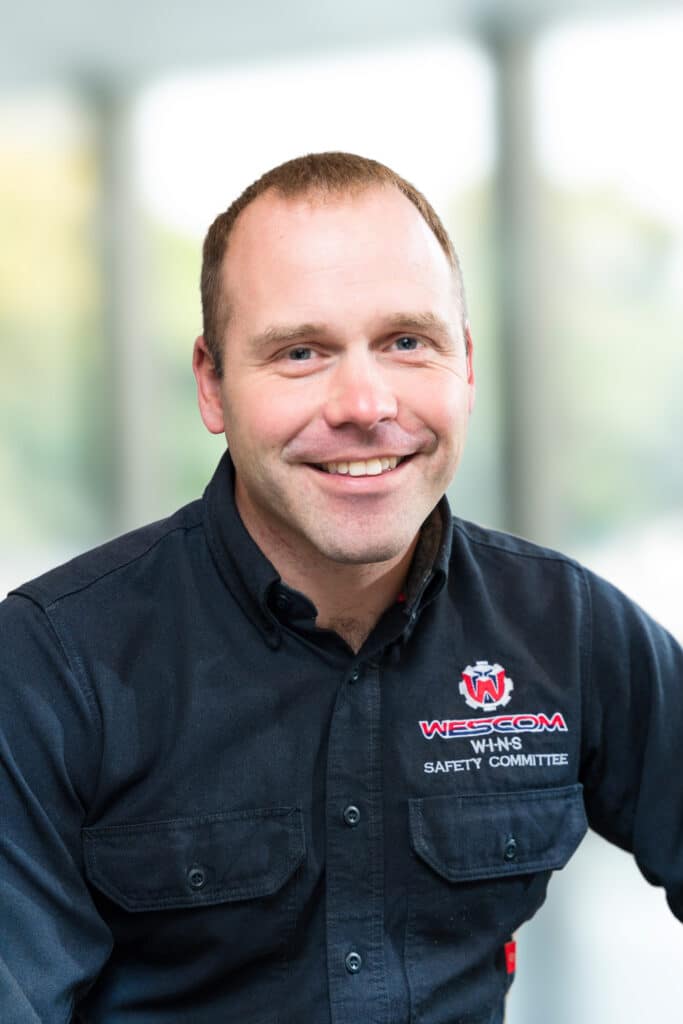 Jeremy Stolp, Vice President
Jeremy has been with Wescom since becoming owner in late 2013. Jeremy was the Chief Operations Officer for several years traveling to the Bakken and building relationships, teams and completing projects. With prior business ownership experience he was able to develop systems that we still use today to ensure our continued success. With a keen focus on driving client value he is often leaned on for decisions from the field to the finances. Jeremy spends his spare time with his family – boating, snowmobiling, and catching up.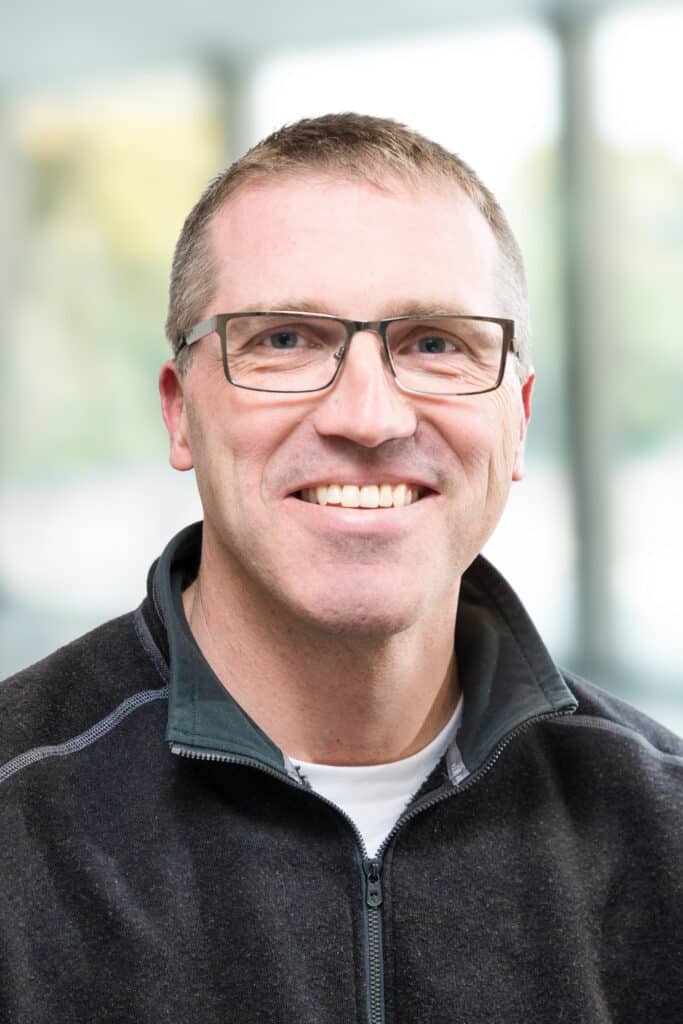 Calvin Blakeman, Industrial Controls Operations President
Calvin has been with Wescom since the beginning and is now our Industrial Controls Operations President. He is a licensed MN journeyman electrician and has extensive experience with design, programming and the installation of automation and instrumentation solutions. Calvin leads our UL panel shop, prefab shop, and field automation technicians. While not in the office, Calvin enjoys spending time with family and working on his farm.
John Simonson, Electrical Operations President
John has been with Wescom since the fall of 2018. With a deep experience level of managing electricians in the residential/commercial market and his own electrical field experience (Journeyman Electrician), he is a key element to the Wescom team. John works closely with our managers in all areas to ensure company goals are met, opportunities are found and quality results are achieved. He resides in Duluth, MN but travels as needed to our locations all across the country.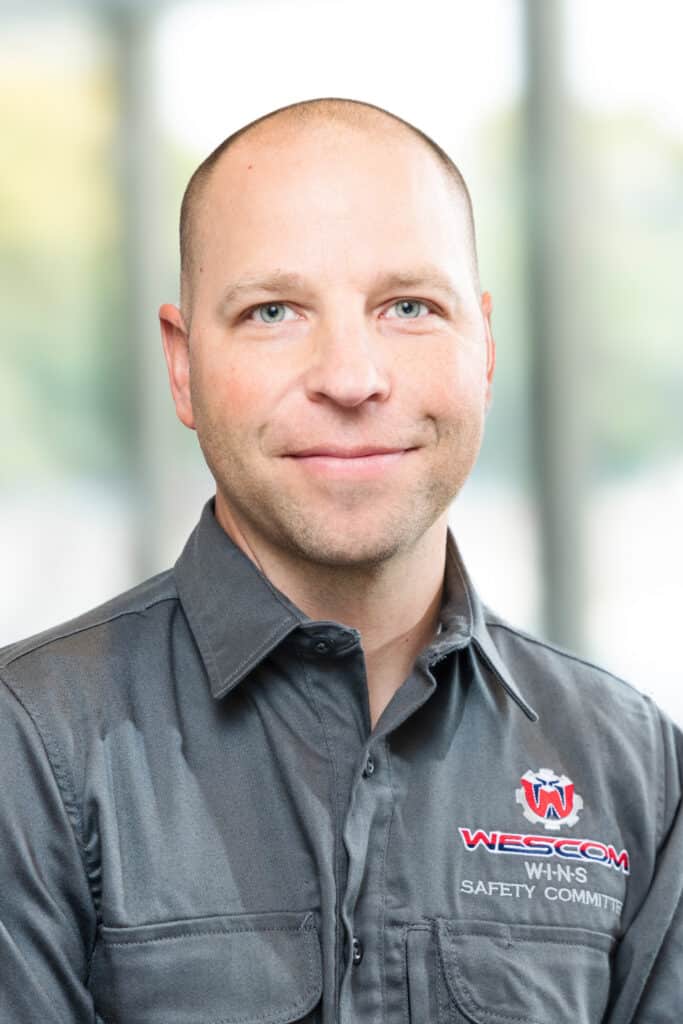 Jon Hiivala, Human Resource Manager
Jon has been with Wescom since 2020. He brings 25 plus years' of experience in the industrial world to Wescom. He believes that in order to "Energizing America," we have to take care of the folks that are helping achieve that goal. Jon feels fortunate to be part of a company that truly does care about its people. Outside of work, he enjoys spending time with family and friends. He loves northern Minnesota, especially Lake Superior and all it has to offer.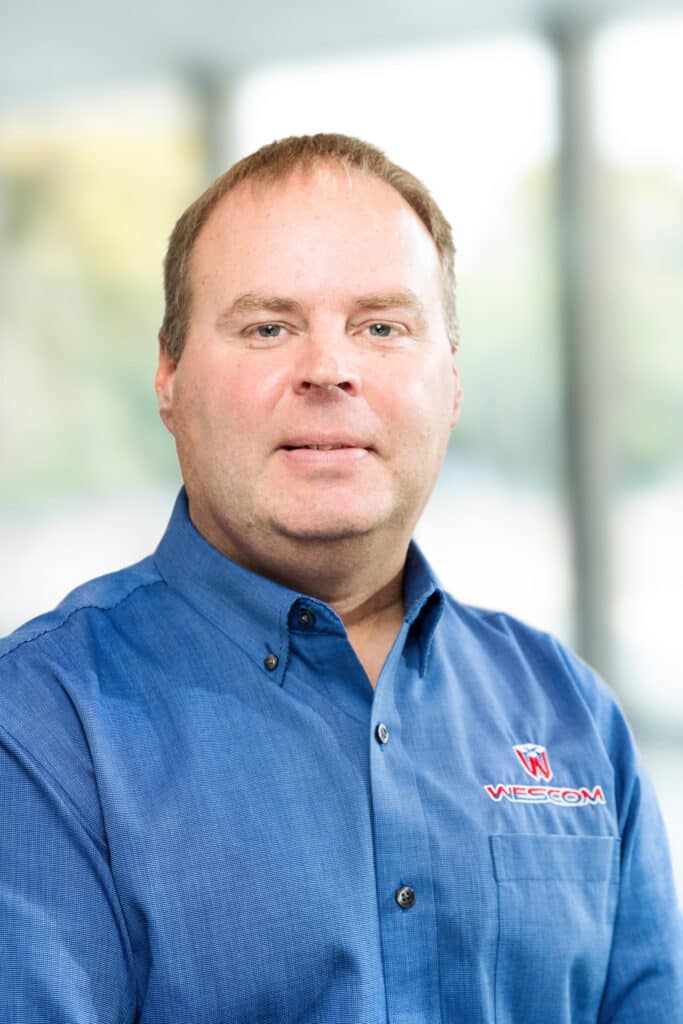 Shane Sundberg, Electrical Engineer/Project Manager
Shane joined the Wescom team in 2018 after earning his bachelor's degree in Electrical Engineering. He is a licensed journeyman electrician in (5) different states and offers 15 years of experience in the electrical field; including installations, engineering/design, estimating, project management and business development. When not in the office, he is often found enjoying the outdoors and traveling.
Clayton Rich, Sales and Marketing Manager
Clayton has been with Wescom since May of 2019. With almost 15 years of experience in the industrial electrical market, he is responsible for customer relationships throughout the Midwest. With a bachelor's degree in Business and Communication, Clayton is also responsible for our marketing and promoting Wescom's desire to build customers for life, while serving with integrity! Outside of work, Clayton enjoys spending time with his family, relaxing at the lake and driving his classic cars.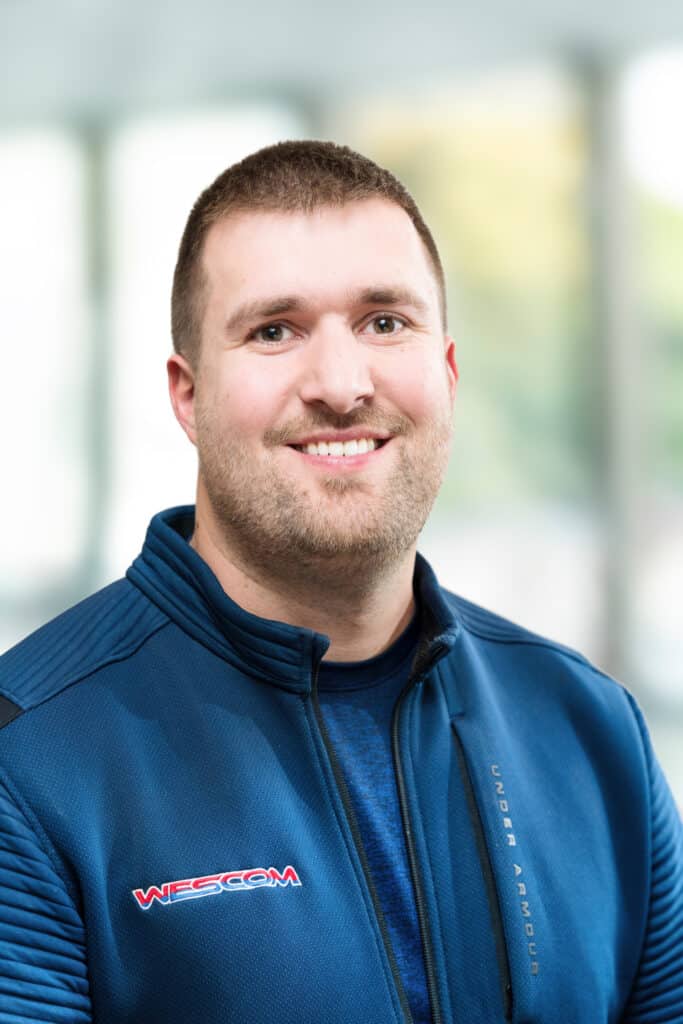 Shar Harvester, Environmental Manager
Shar leads the environmental team with over 12 years of experience in the consulting and industry sectors. Ms. Harvester has experience in regulatory compliance, permitting and remediation in numerous industries including mining, oil/gas, manufacturing and commercial real estate. She is passionate about client satisfaction and assisting in the confluence of industry and regulation. Shar has a Bachelors of Science in Environmental Science and is working towards her Masters in Environmental Geology. She cares about her clients, the environment and the employees in the field and factory. In her free time, Ms. Harvester can be found hiking, reading, or hanging out with friends.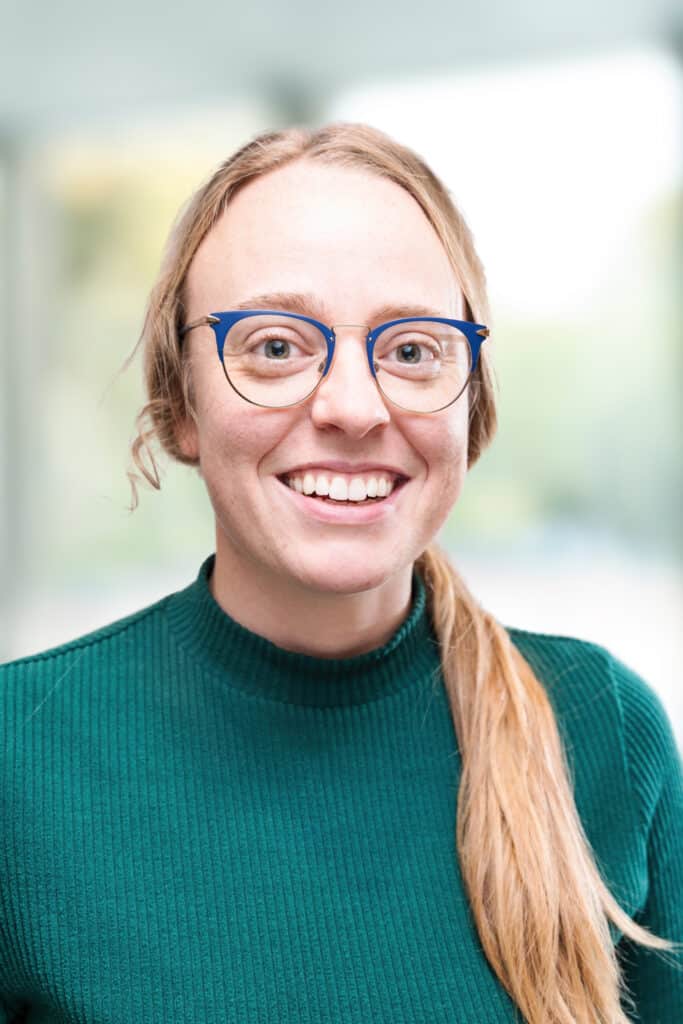 Joey Croce, Permian Operations President
Joey Croce has been with Wescom since August of 2020. His career in the oilfield started at the age of 18 and he has acquired immense knowledge and skill sets during this time. His work began in the Jonah Field and Wind River Basin in Wyoming, later leading him into the Permian Basin in New Mexico and Texas. With over 10 years of experience in the oil and gas industry, Joey has been a great asset to the Wescom team. His priorities include building customer relations, project  estimating, coordinating teams and meeting deadlines. In Joey's free time, he enjoys hunting, fishing and spending time with his wife and two boys.
Chad Bruckelmyer, CFO
Chad started with Wescom in 2021 after being on the Wescom Board of Directors for 6 months. With his accounting degree and many years of experience he helps to ensure Wescom has continued financial success. Chad enjoys spending time with his family, hunting, fishing, mountain biking and relaxing on the pontoon.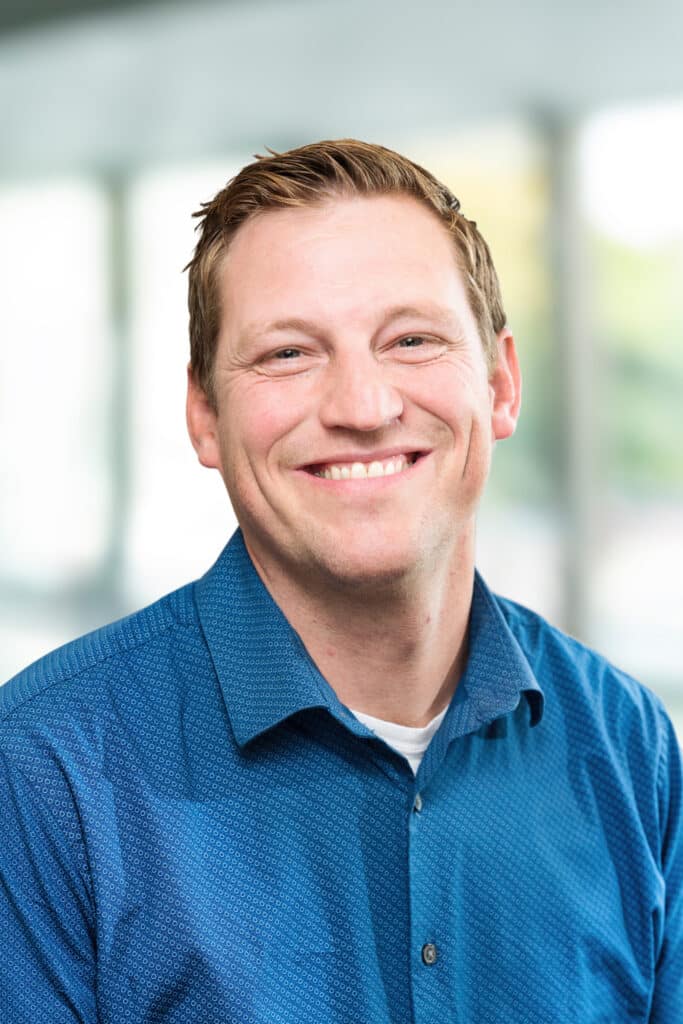 Wescom is directed daily by an incredible operations management team which includes managers of each area and service region. This includes:
Watford City, ND:
Jeff Nelson (Electrical)
Nate Jacob (Electrical)
Nick Anderson(Electrical)
Will Frank (Industrial Controls)
Williston, ND:
Larry Conrad (Electrical)
Permian Region:
Geoffrey Hammonds (Electrical)
Cody York (Mechanical)
Ashley Giovengio (Environmental)
Lee Hummel (Safety Specialist)
Fabian Maria (Asset Specialist)
Duluth, MN:
Dustin Lipka (Industrial Controls)
Tyler Bruckelmyer (Electrical)
Scott Johnson (IC Coordinator)
Kyle Sundberg (Panel Shop)
Cory Aili (Solar)
Our Locations
Wescom has office locations all across the United States to better serve our customers and play our role in "Energizing America." No matter where your project takes place, give us a call today and see how the Wescom team can provide you a service and quality that is second to none.
Let's Get Started
Your perfect project awaits. Let's get the ball rolling on your new solution.