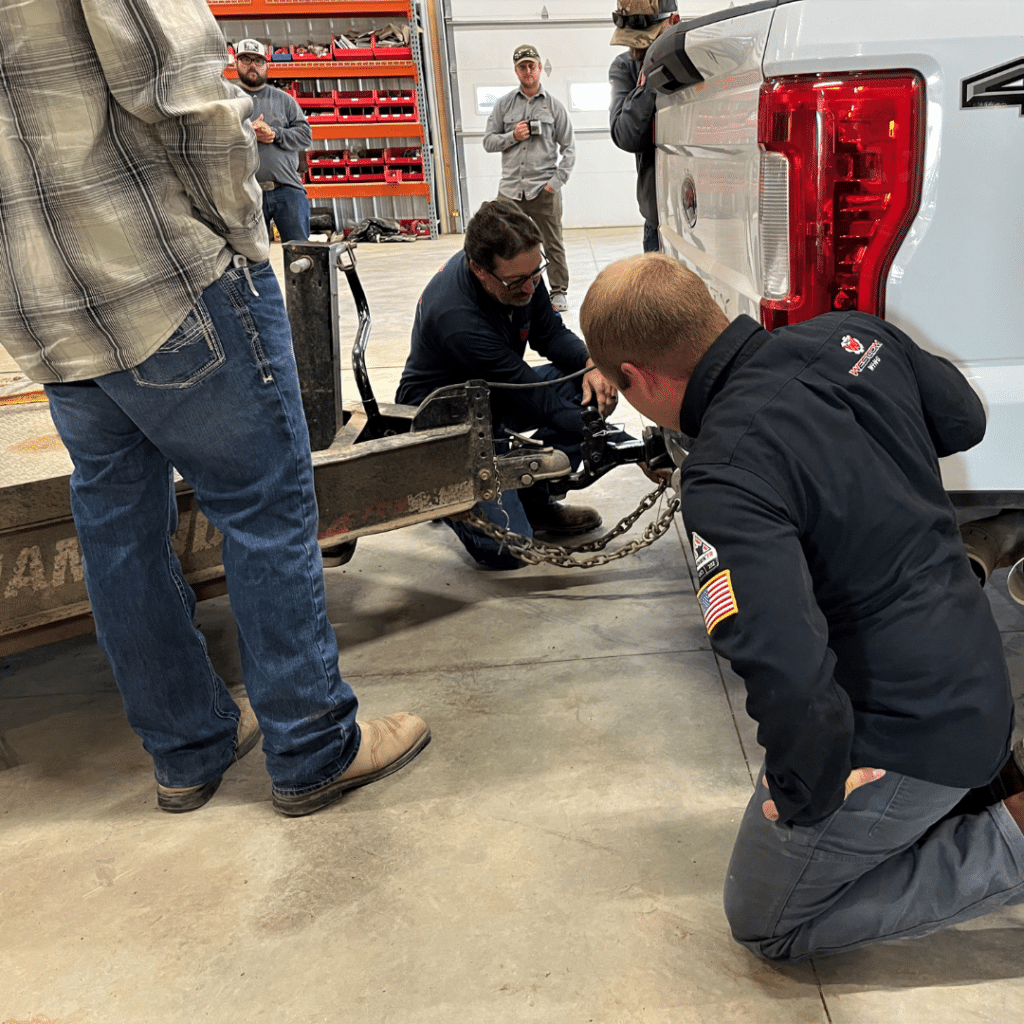 When doing safety training, Wescom likes to approach it with a real-life example. 🦺 This month's topic: How to Load Equipment! Joe, our Bakken Asset Specialist led the special training.
To demonstrate how not to load equipment and hook up a trailer to a job, Joe had an example set up. Fellow Wescom employees were then instructed to adjust the load according to what they thought was correct. Next, the group had to walk Joe through what each step should be and why.
Additionally, Joe stressed the importance of being alert to obstacles! Whether you're on a job site, at home, or in your office, you should always walk around your vehicle before leaving.
Finally, Joe and the rest of the team ran through a few "What-ifs" that can be avoided. These "What-ifs" are instances that could happen if not mindful.  The real-life example of properly loading and hooking up equipment and trailers was a great reminder to those in our North Dakota locations.
#wescom #bakken #northdakota #nd #safety #safetytraining #equipment #equipmentload #energizingamerica