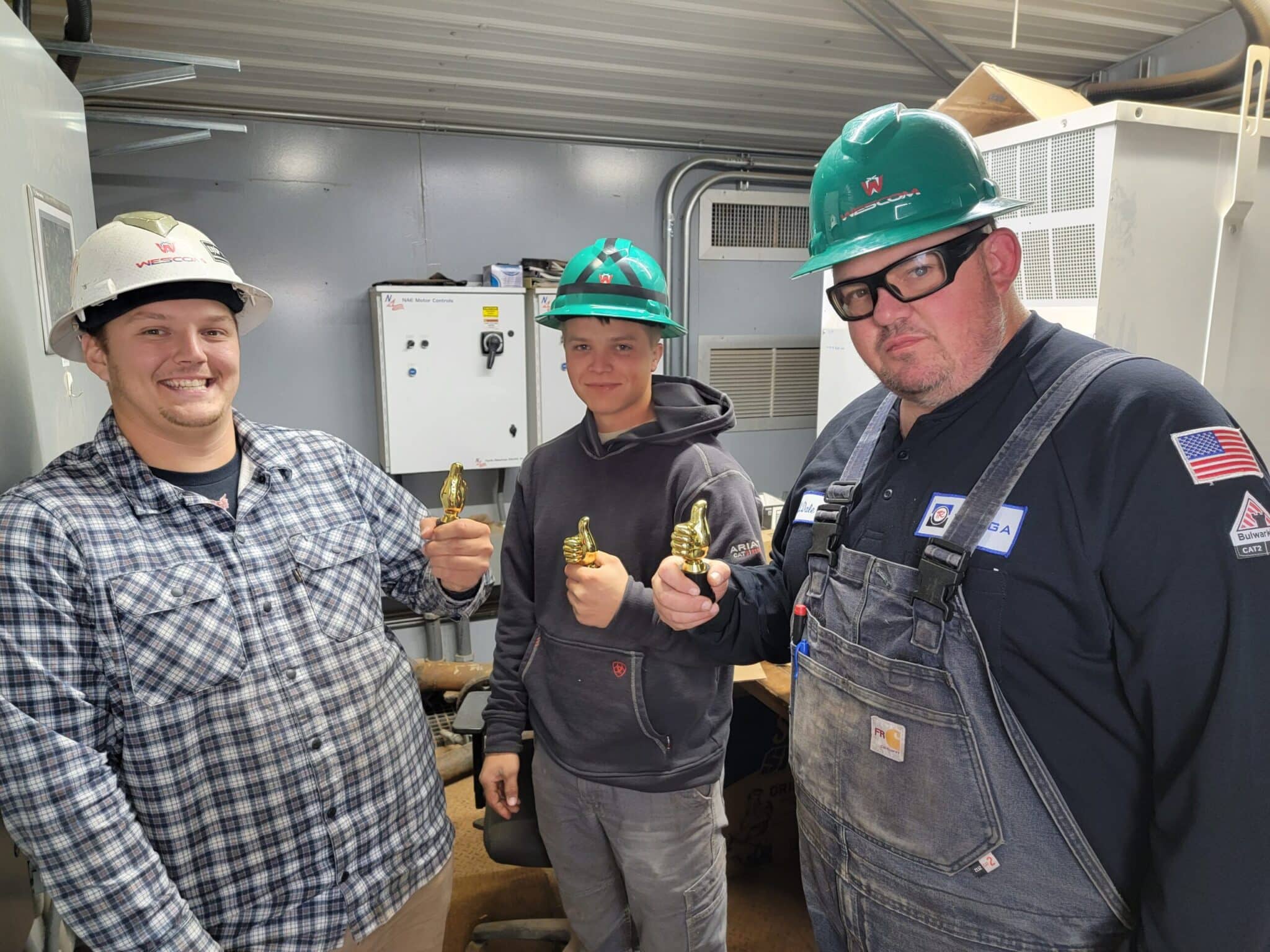 In 2013, when ownership changed hands, Wescom had to then define the vision of what Energizing America means. We have done this by identifying four core values. The following core values help us keep production a key focus for our clients while maintaining a high safety standard for ourselves.
Creating Opportunities – Here at Wescom, we never want to stop learning or teaching others. We believe that everyone deserves the opportunity to expand their knowledge! Through training and programs, we move forward together.
Serving with Integrity – For us, serving with integrity means always taking responsibility and accountability for our actions. Even when we think no one is watching, being honest and open enables us to do the right thing. Serving with integrity means doing what we say we're going to do and doing it right.
Empowering People – This means that we can make decisions that are in the best interest of everyone. We trust that in all situations, we took the right approach at that time.
Building Customers for Life – The customer is at the forefront of all that we do so that they become as committed to us as we are to them. We always seek to help the customer succeed.
You can learn more about Wescom's values by watching this video: https://youtu.be/ueBK2VN1FpI
#wescom #wescominc #corevalues #creatingopportunities #servingwithintegrity #empoweringpeople #buildingcustomersforlife #energizingamerica