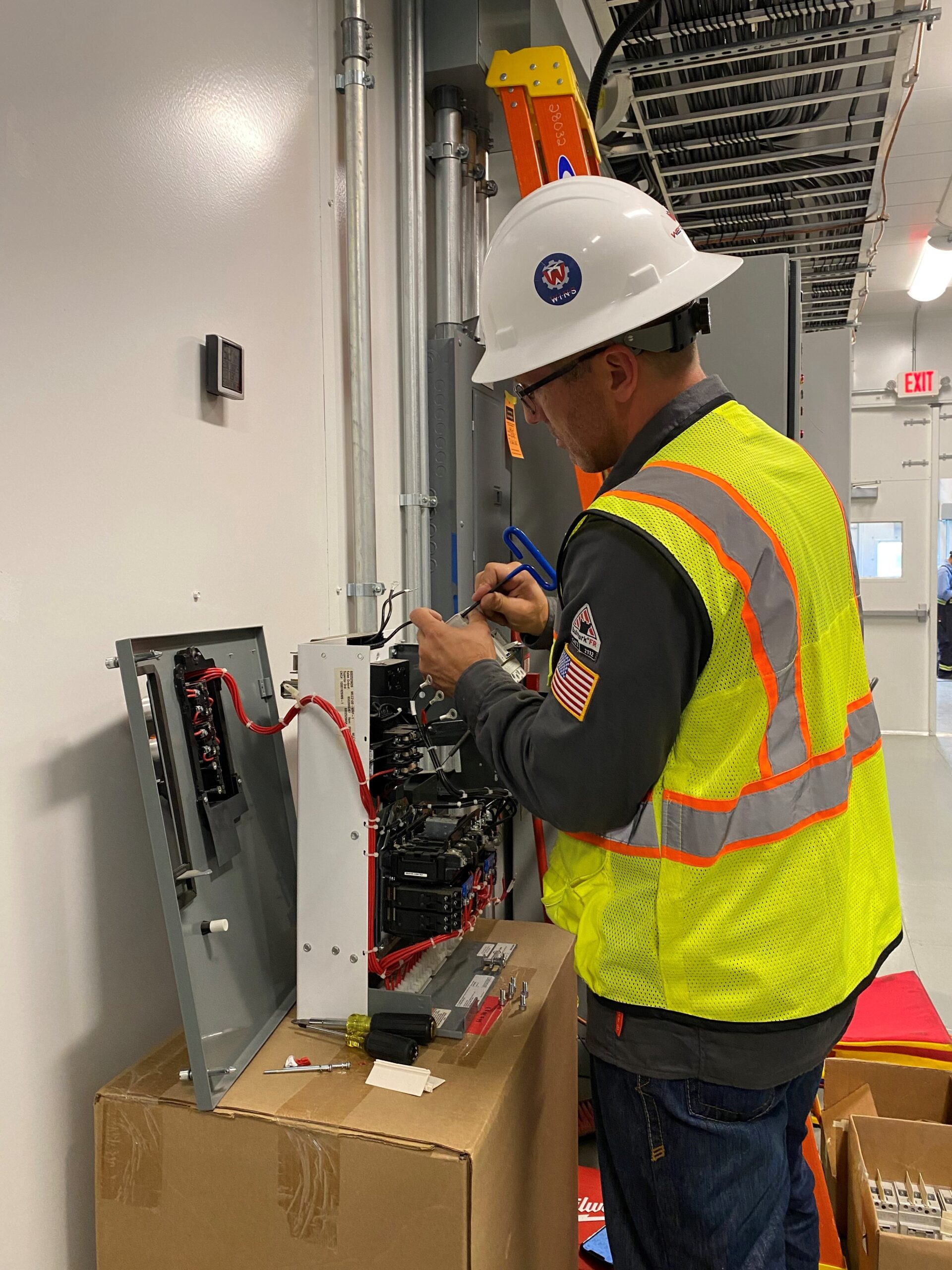 At Wescom, we have the commitment to make safety a top priority. As a leading electrical service provider for oil and gas projects, we take safety seriously and go above and beyond to ensure the safety of our employees and contractors. Our proactive approach to safety measures means that everyone on our job sites can focus on their work without worrying about their well-being.
Here are some of the ways Wescom has taken safety seriously:
Robust Safety Training
Firstly, Wescom has a robust safety program that trains all employees on safety protocols and best practices. Our supervisors also oversee that all teams are working safely and responsibly.
Safety Policies and Procedures
Second of all, we have a complete set of safety rules that we regularly check and update to ensure they follow the latest industry standards and best practices. We use safety checklists and a job hazard analysis (JHA) to spot and prevent any possible safety risks.
Personal Protective Equipment (PPE)
Thirdly, Wescom requires everyone on the job site to wear appropriate personal protective equipment (PPE). This includes hard hats, safety glasses, gloves, and steel-toed boots. We can also provide respiratory protection equipment, earplugs, and other PPE to employees as needed.
Safety Audits and Inspections
Next, We regularly inspect job sites to find safety hazards and take corrective action. These inspections help us find issues before they become problems. The inspections also make sure that everyone follows safety rules and procedures.
Continuous Improvement
Lastly, we measure our progress and continuously improve our safety performance by establishing safety metrics and safety performance indicators (SPIs). This allows us to track safety incidents and near-misses and identify areas for improvement.
By making safety a top priority, we have created a culture where safety is always at the forefront of our operations. s a result, we have made our work environment safer, improved productivity, and increased efficiency on job sites. Our unwavering commitment to safety is not only ingrained in our DNA but also reflected in the positive impact it has on our employees, contractors, and overall business. In conclusion, by prioritizing safety and continuously improving our safety performance, we ensure a safer and more efficient workplace for everyone.
If you're interested in learning more about Wescom, you can watch this video about our core values: https://youtu.be/ueBK2VN1FpI